Σε ένα άκρως χαριτωμένο σκηνικό ξετυλίχθηκε η βάπτιση της μικρής Μαριλένης. Το chic ουράνιο τόξο σε αποχρώσεις του ροζ, σιελ και χρυσού κυριαρχούσε και έδεσε πολύ όμορφα με τον χώρο της δεξίωσης δίνοντας του boho πινελιές.
Γαλάζιες και ροζ ορτάνζιες έδιναν το παρόν τους στα τραπέζια ενώ τα σουπλά που έγραφαν την φράση "You are my rainbow and all of my stars" έδιναν μια ρομαντική νότα.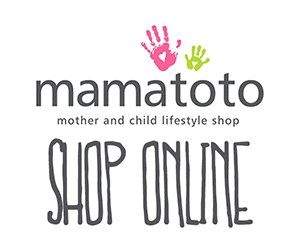 Από το candy bar δεν έλειπαν κάθε λογής λιχουδιές και οι girly χρυσές καρδόυλες έκλεβαν τις εντυπώσεις! Μια λεμπτομέρια που λατρέψαμε έιναι οι αποξηραμένες κρασπέδιες που ξεπετάγωνταν παιχνιδιάρικα ανάμεσα από τα μπαλόνια και τα λουλόυδια!
Μαριλένη, σου ευχόμαστε η ζωή σου να είναι όμορφη σαν το ουράνιο τόξο.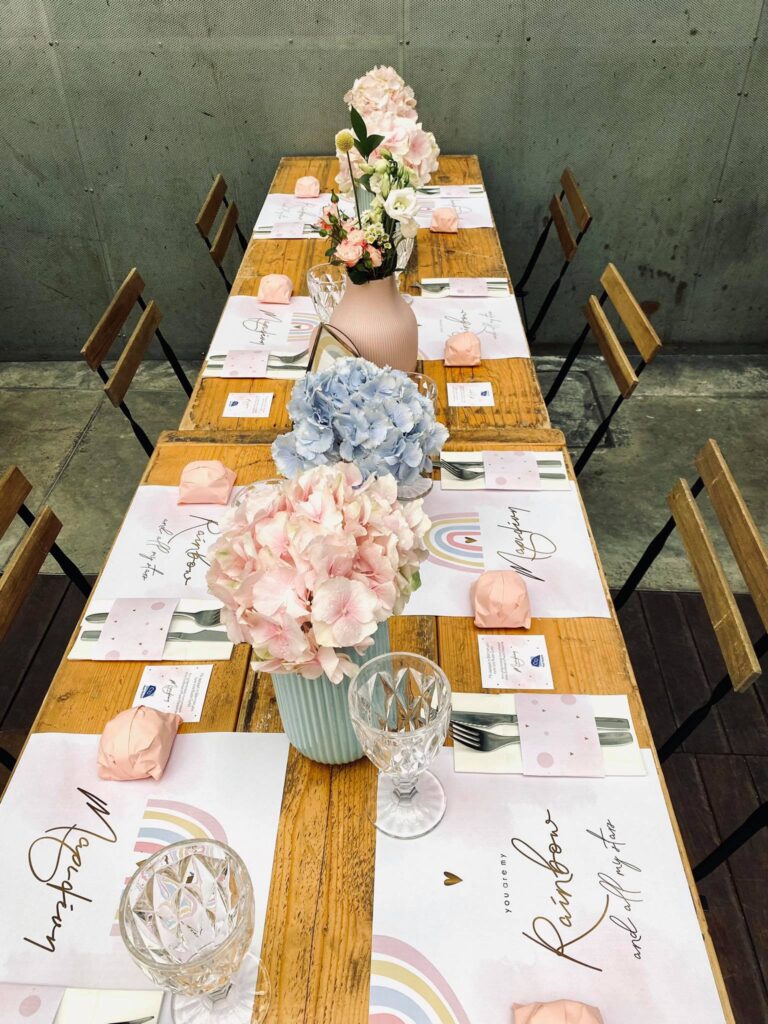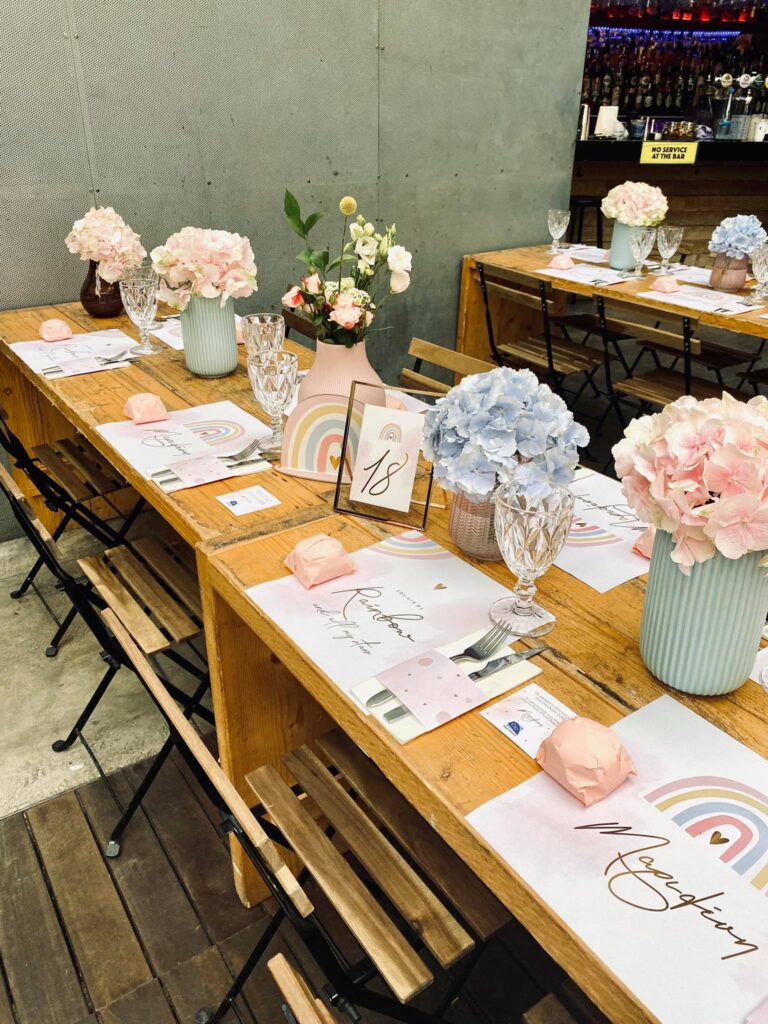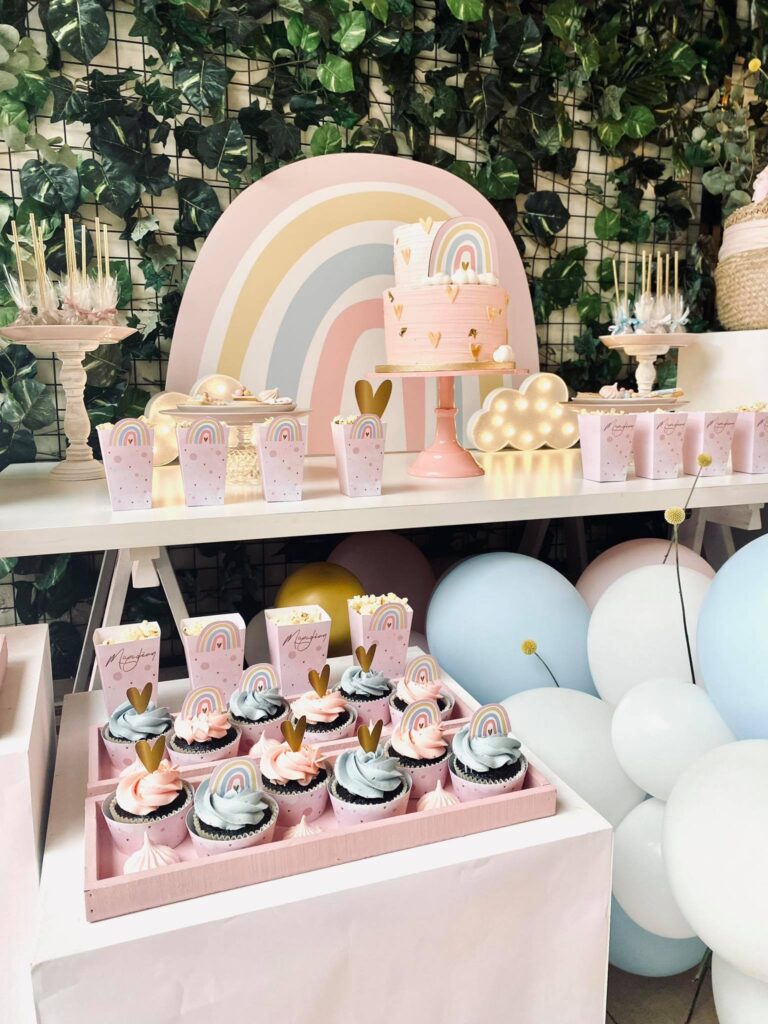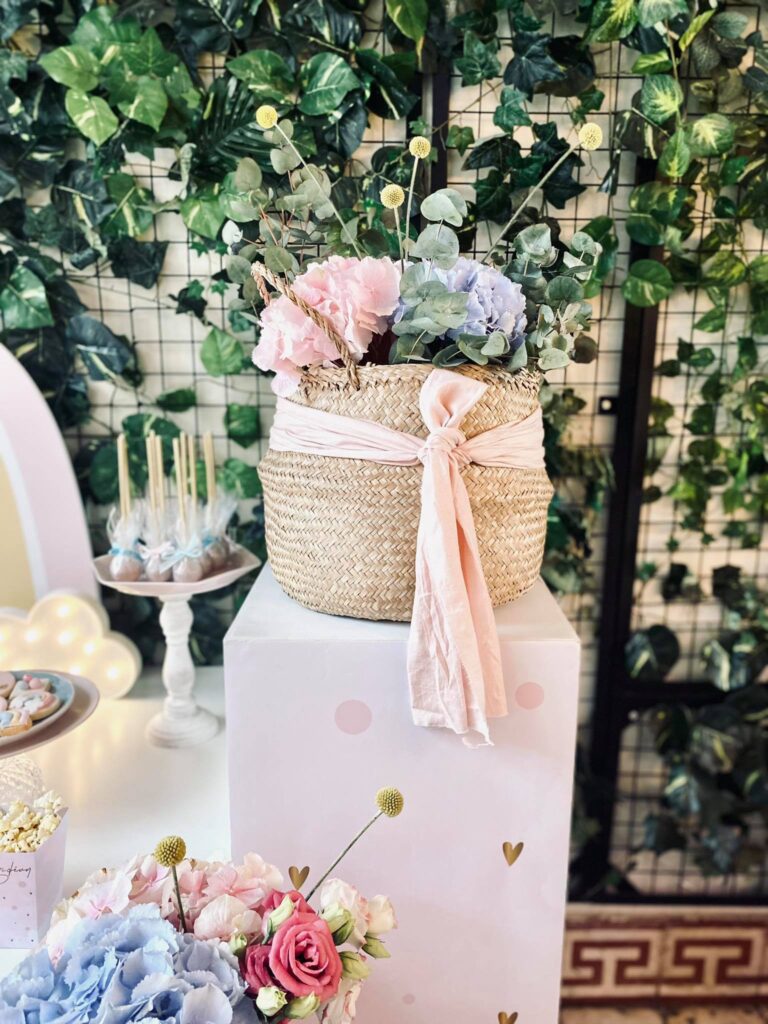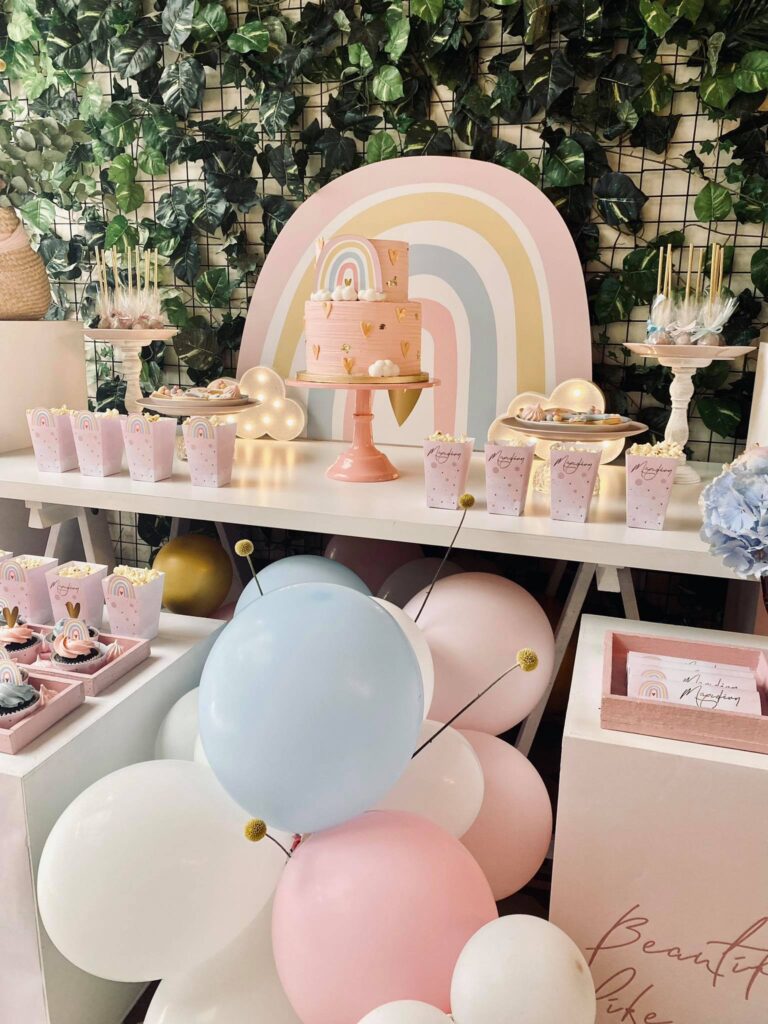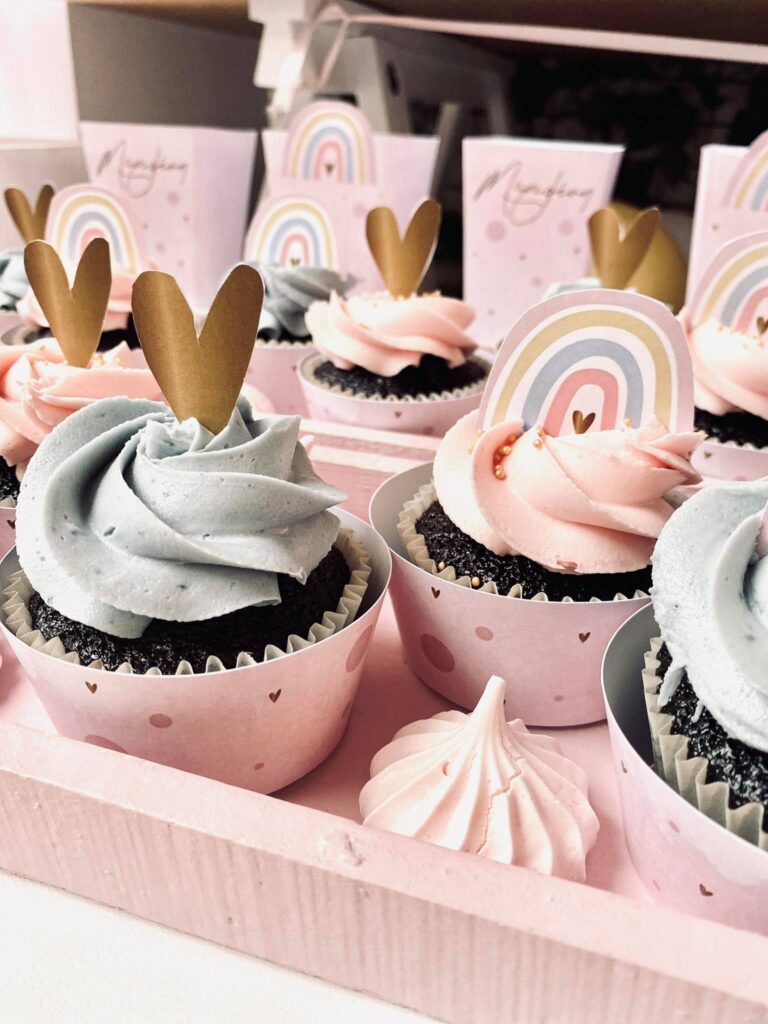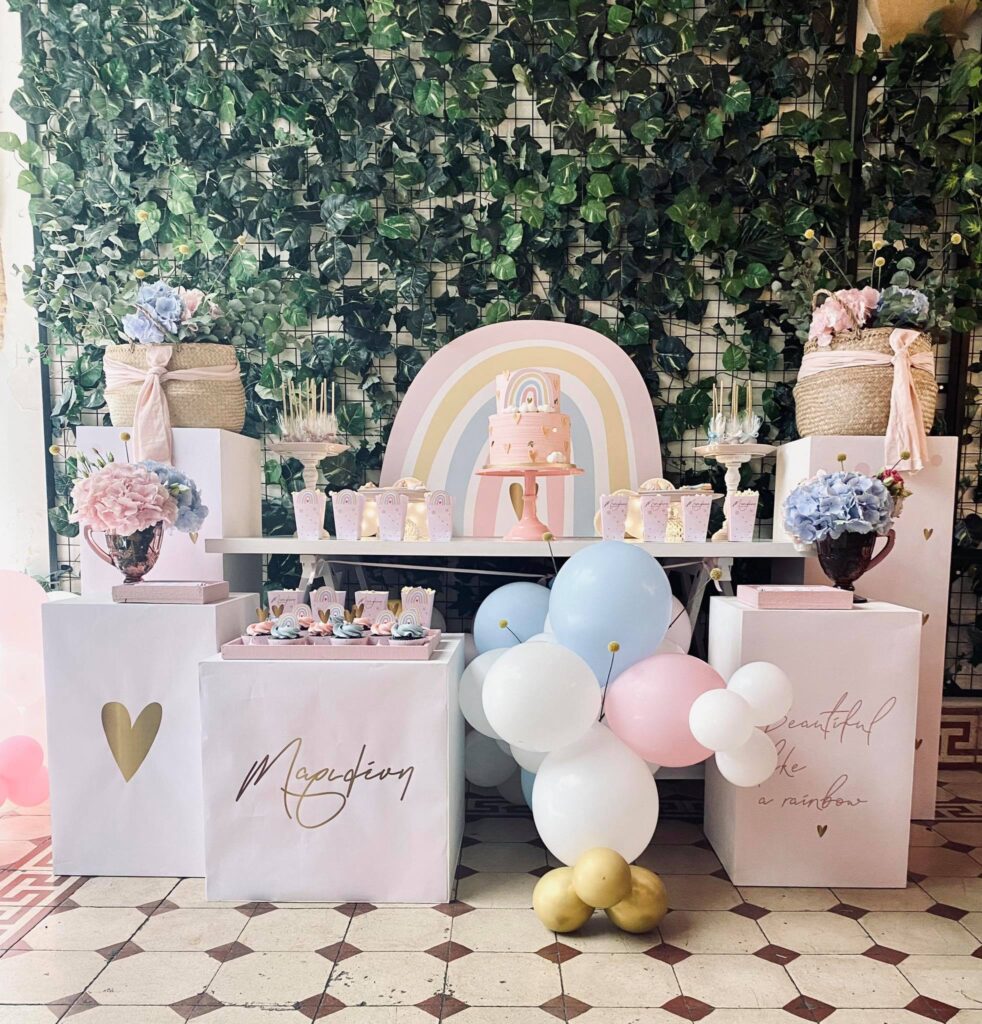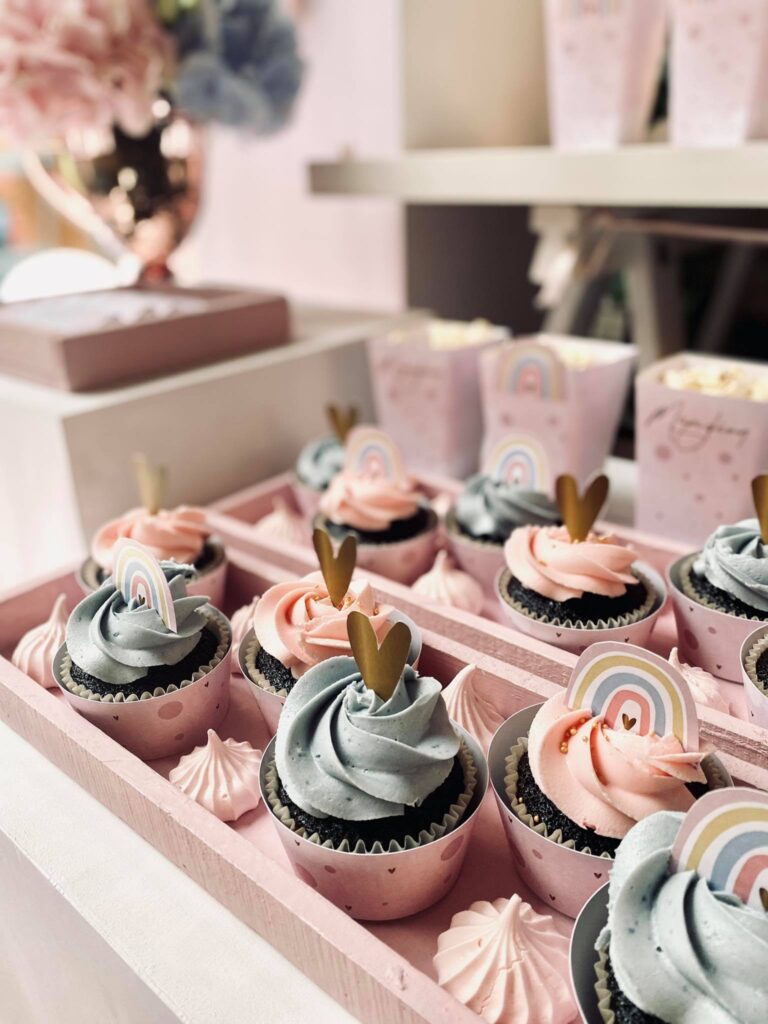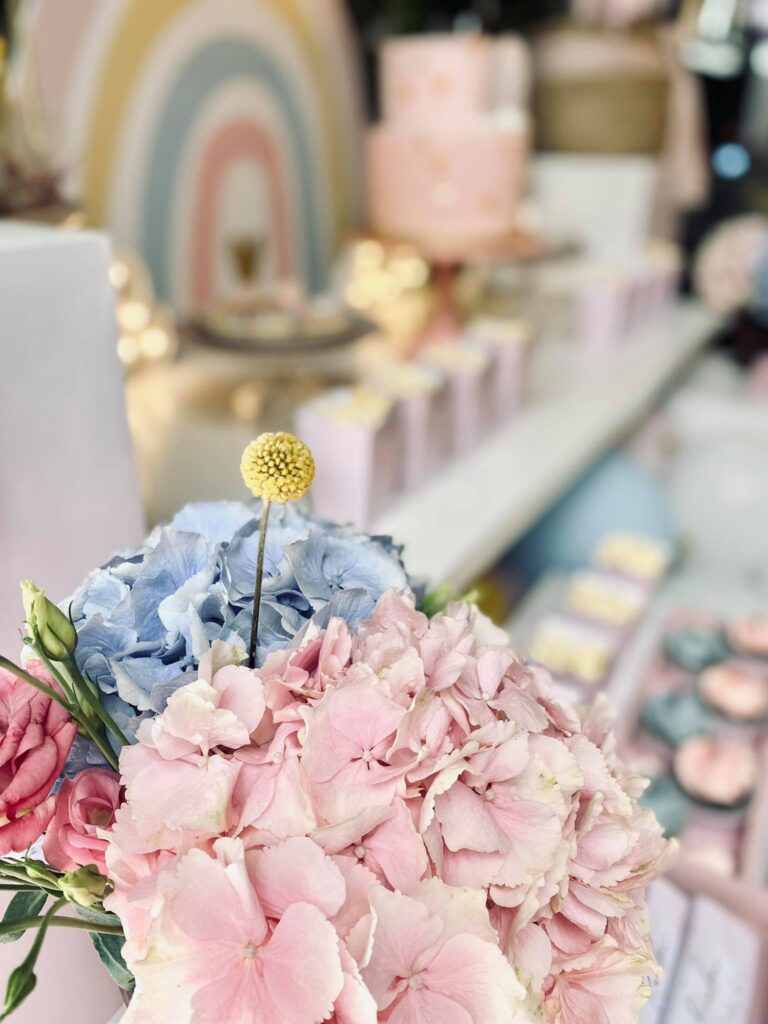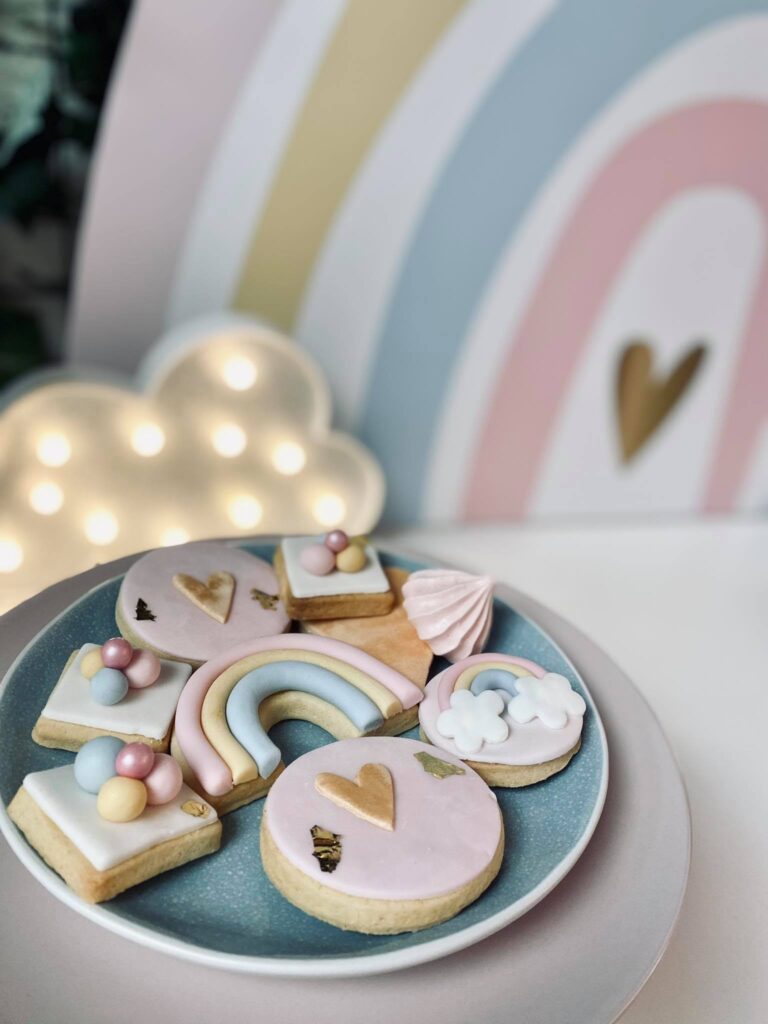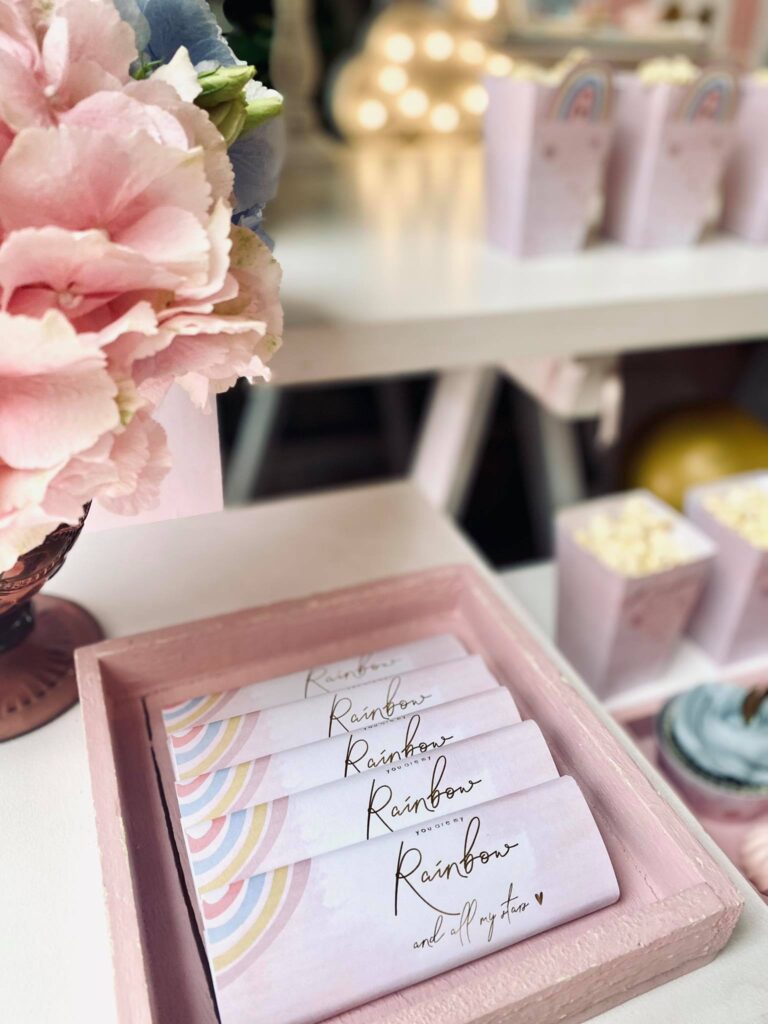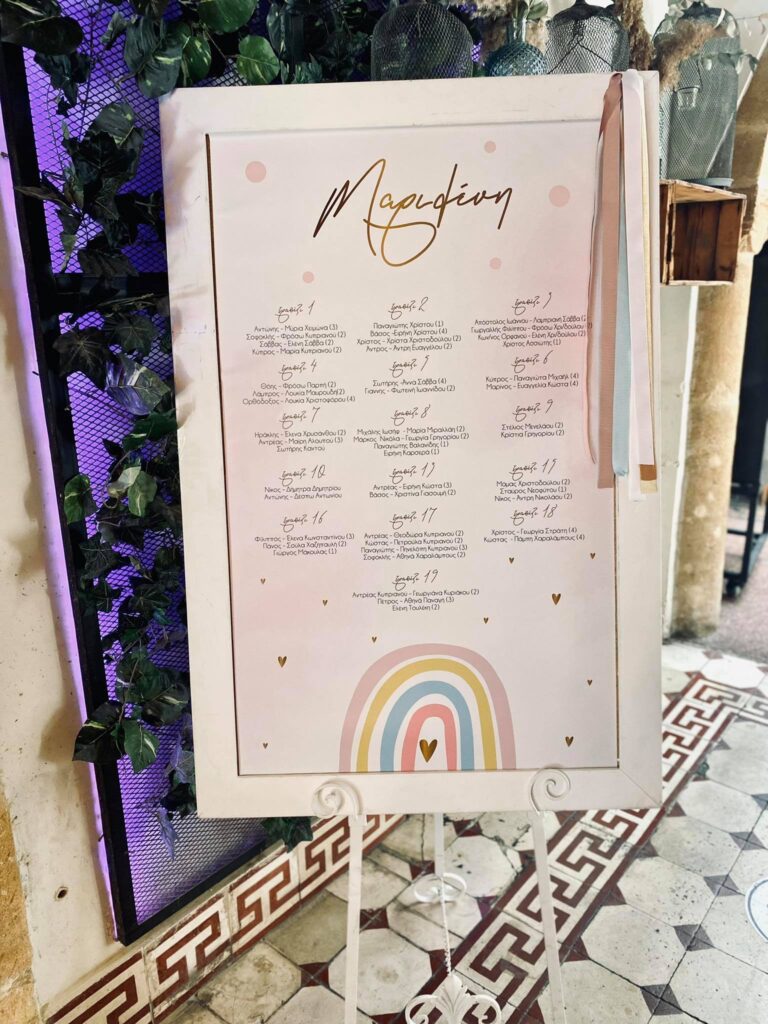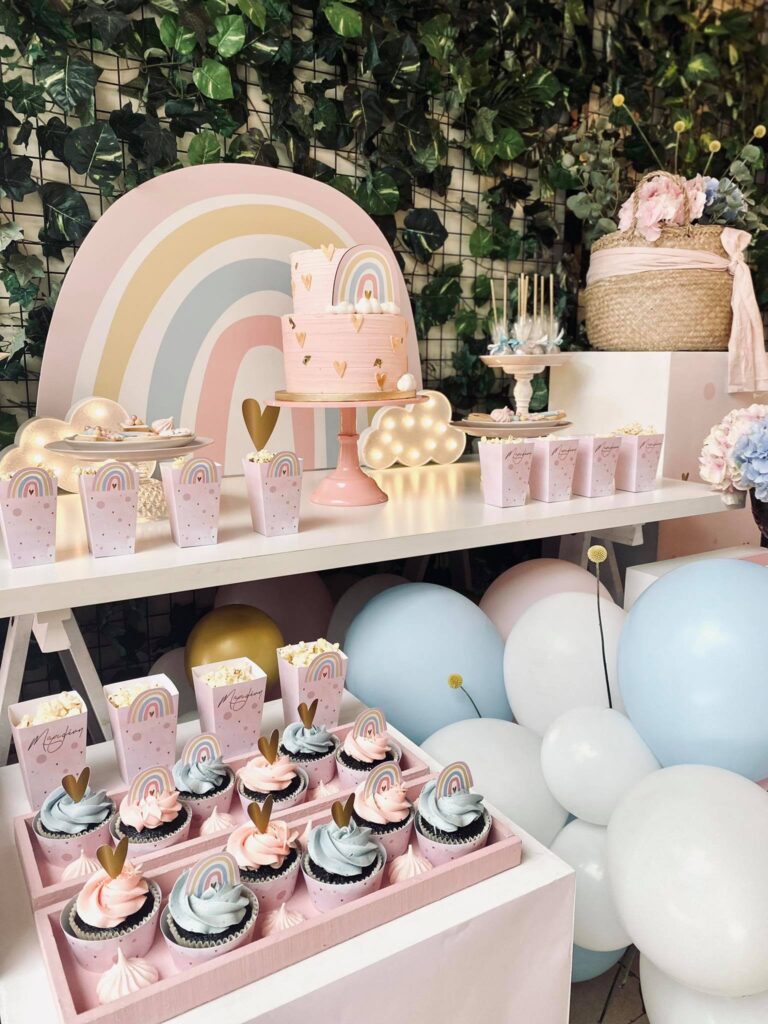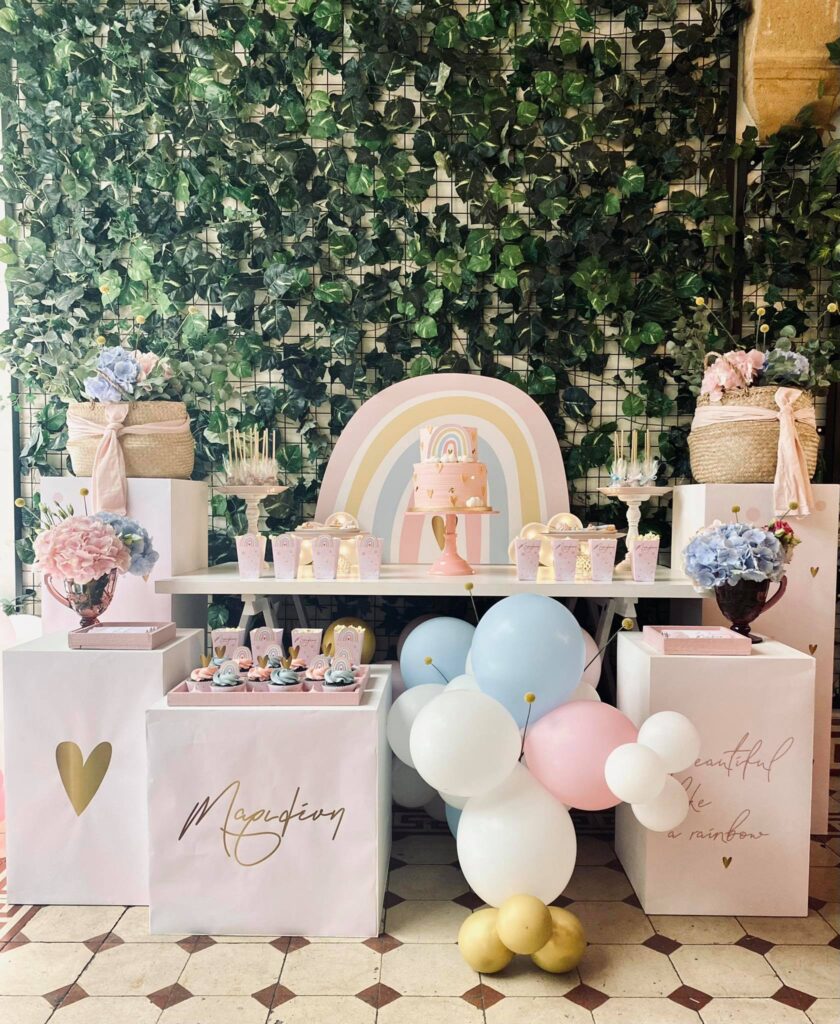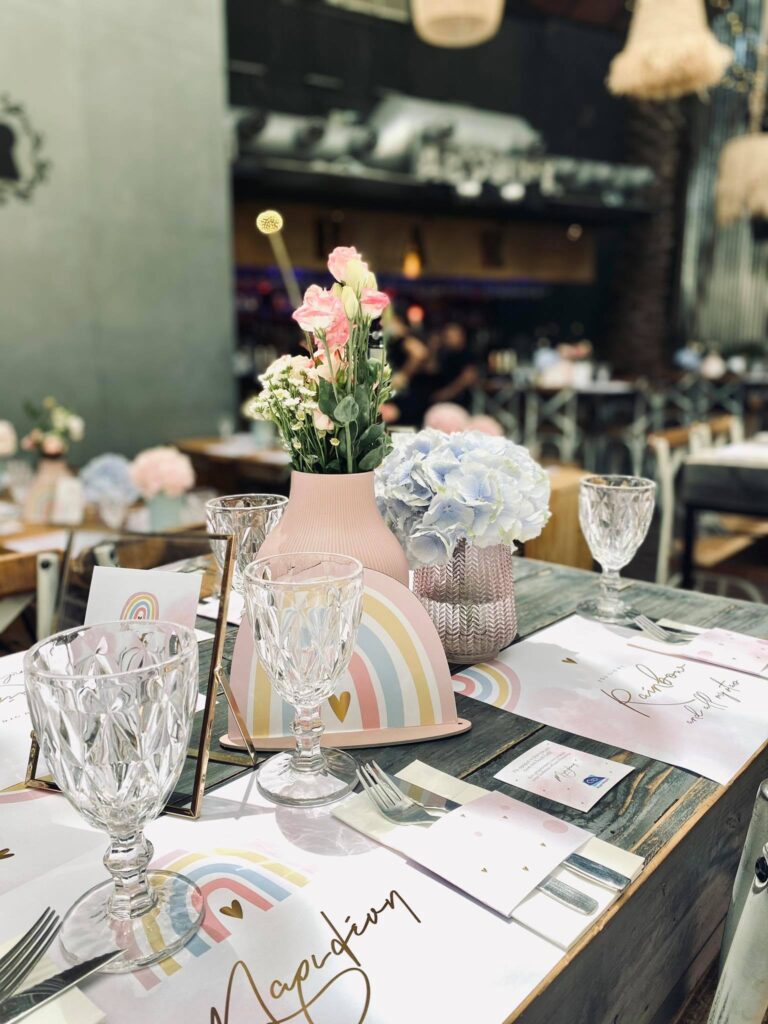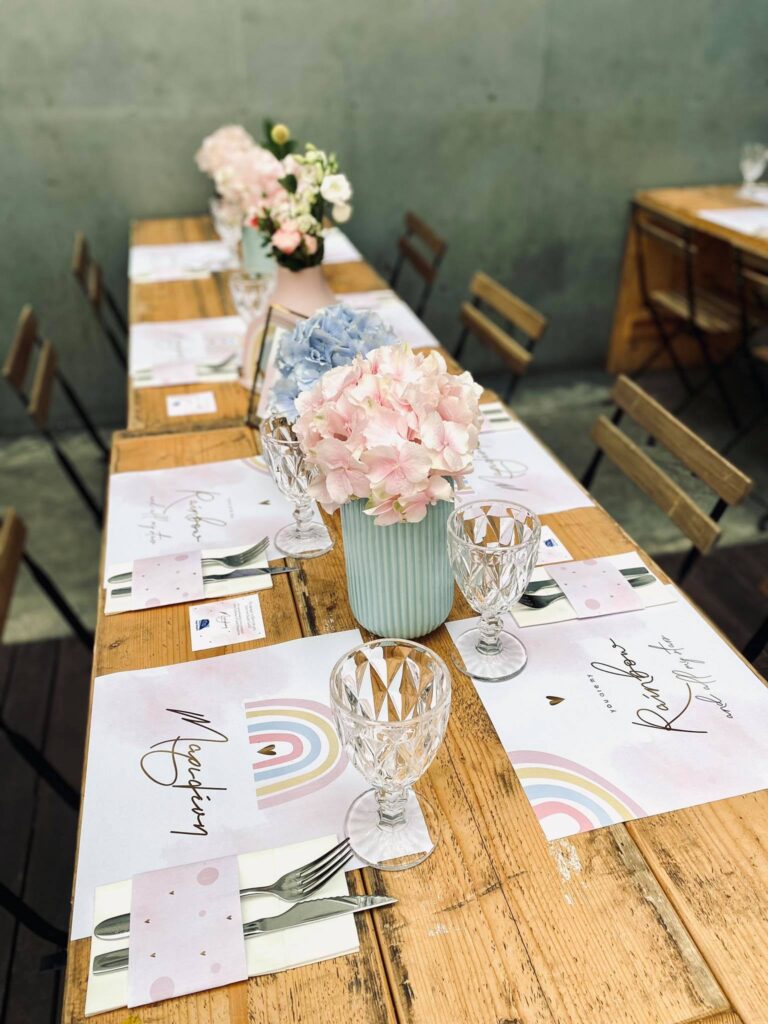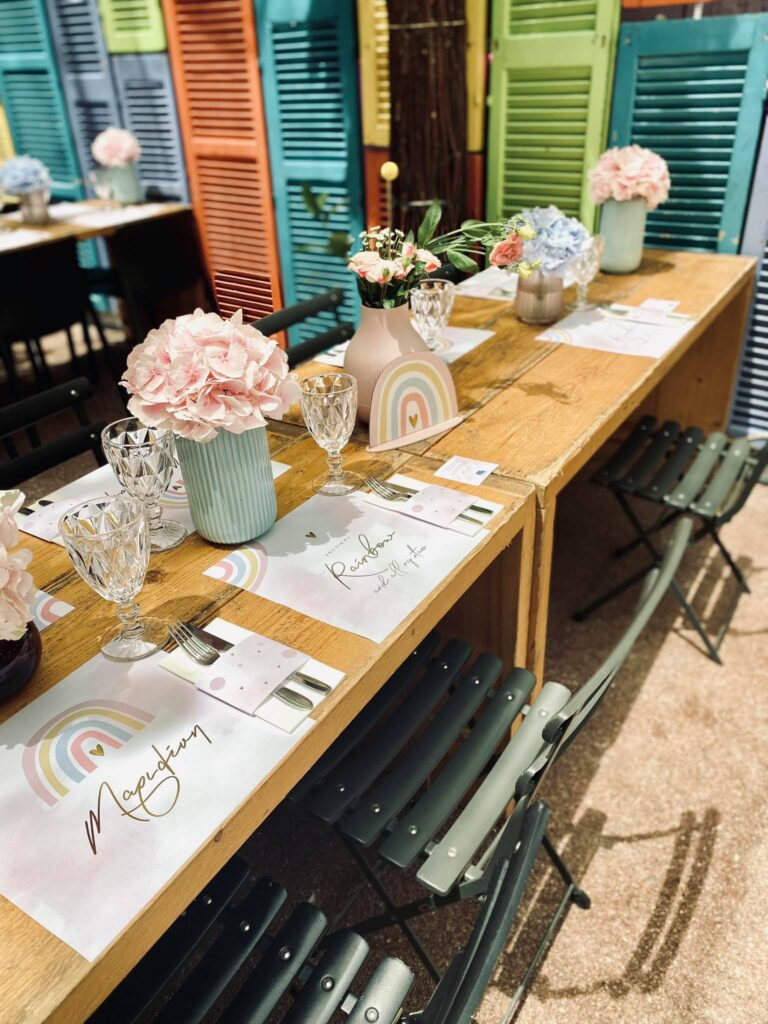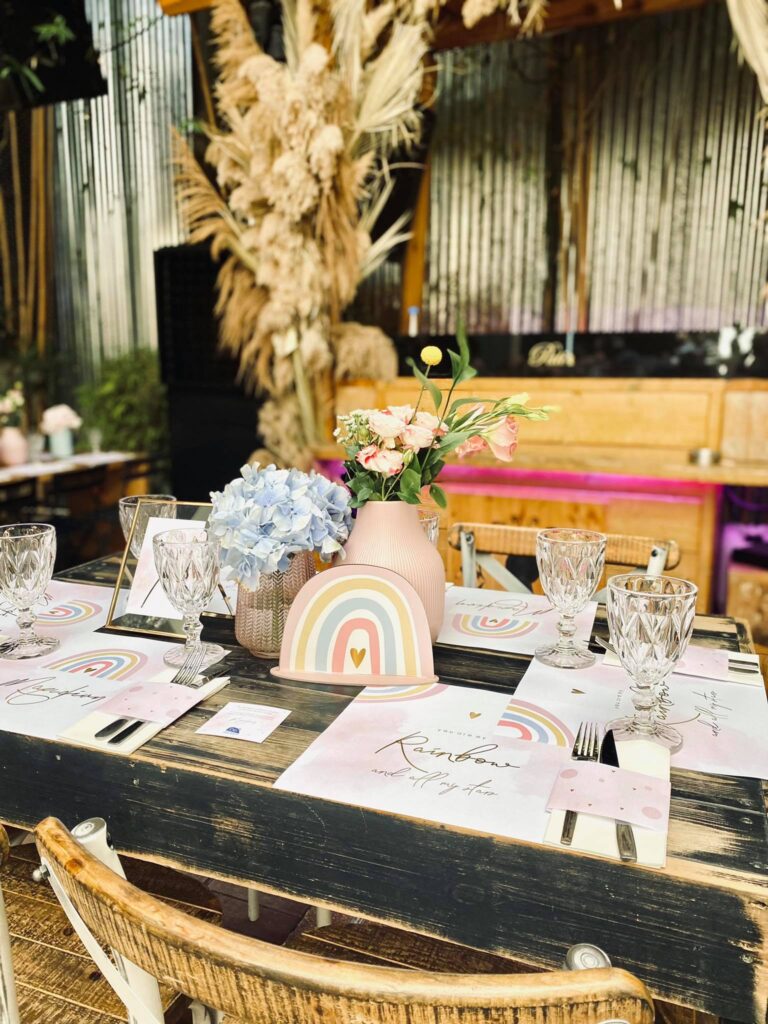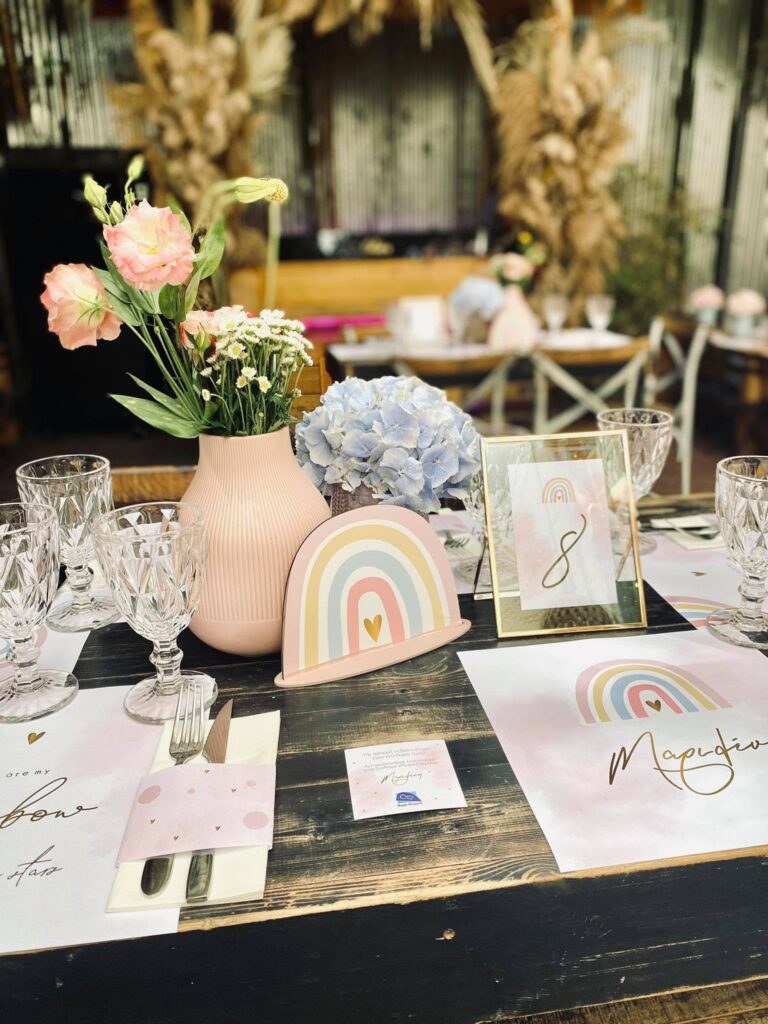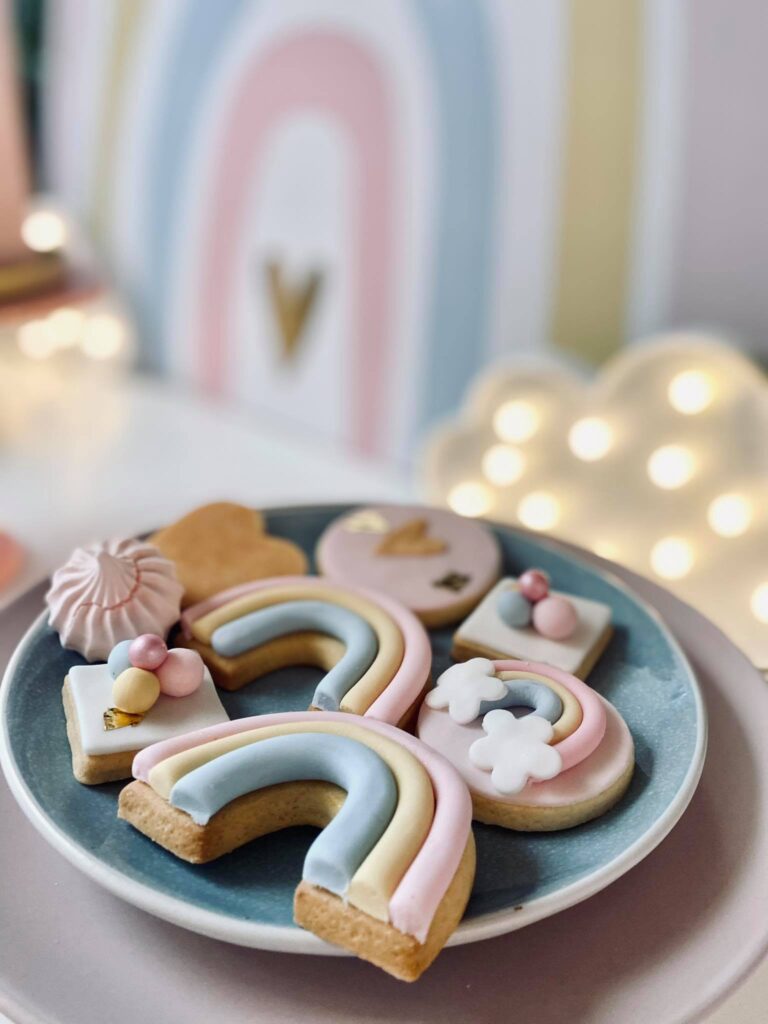 Οργάνωση & Διακόσμηση βάπτισης: InkDrops Design
Candy Table, τούρτα και κεραστικά: The Little Cake Factory
Εκτυπώσεις και Γραφικά: InkDrops Design
Φιλοξενία: Patio Cocktail Bar