Προετοιμασία: 20 λεπτά
Μαγείρεμα: 55 λεπτά
Συνολικός χρόνος: 1 ώρα 15 λεπτά
Μερίδες: 5-6
Υλικά
2 κουταλιές βούτυρο
2 κουταλιές αλεύρι για όλες τις χρήσεις
750 ml γάλα φρέσκο
750 ml ζωμό κοτόπουλου
1 1/2 κιλό πατάτες, κομμένες σε κυβάκια
αλάτι, πιπέρι
4 φρέσκα κρεμμυδάκια, ψιλοκομμένα
5 φέτες μπέικον, ψιλοκομμένες
150 γραμμ. κρέμα γάλακτος
200 γραμμ. ρεγκάτο τριμμένο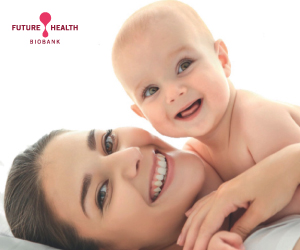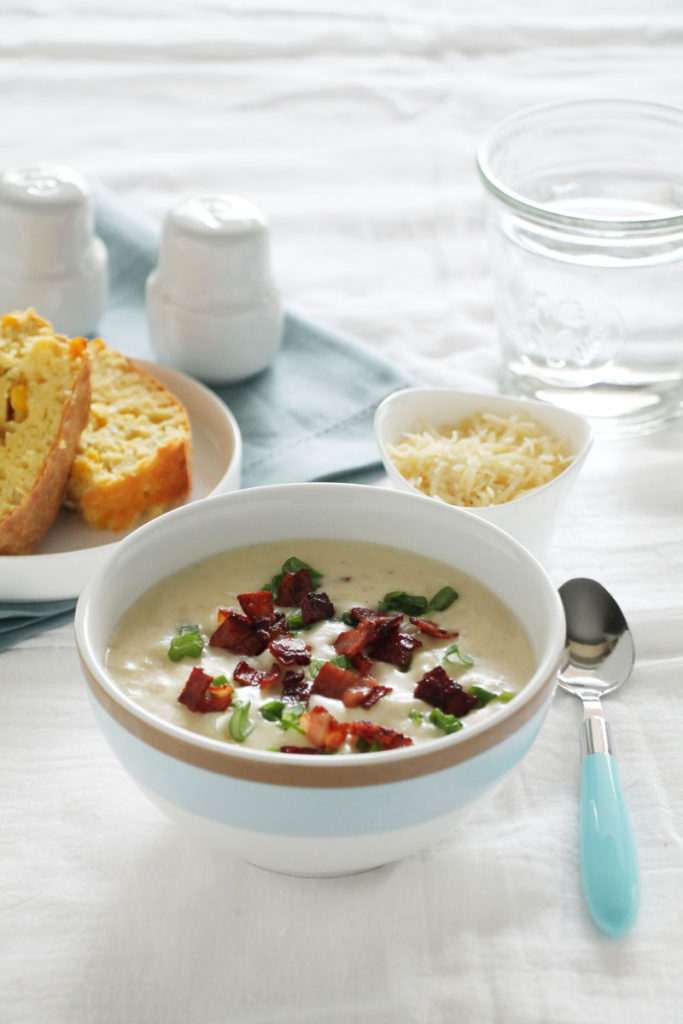 Εκτέλεση
Ζεσταίνουμε το βούτυρο σε μέτρια θερμοκρασία.
Μόλις λιώσει, ρίχνουμε το αλεύρι και ανακατεύουμε με το σύρμα για 2-3′.
Προσθέτουμε σιγά-σιγά το γάλα και το ζωμό και ανακατεύουμε ζωηρά να διαλυθεί το αλεύρι.
Μόλις ξεκινήσει ο βρασμός ρίχνουμε τις πατάτες, αλάτι και πιπέρι.
Σκεπάζουμε την κατσαρόλα και αφήνουμε τις πατάτες να βράσουν για 30′.
Εντωμεταξύ, σοτάρουμε το μπέικον σε αντικολλητικό τηγάνι. Μόλις ροδίσει, το μεταφέρουμε σε πιάτο που έχουμε στρώσει με απορροφητικό χαρτί κουζίνας.
Ρίχνουμε τα κρεμμυδάκια και το μπέικον στην κατσαρόλα και συνεχίζουμε το μαγείρεμα για 15′ ακόμα.
Τέλος, προσθέτουμε την κρέμα γάλακτος και το ρεγκάτο. Ανακατεύουμε ζωηρά, περιμένουμε 3-4′ και αποσύρουμε το σκεύος από την εστία.
Σερβίρουμε τη σούπα ζεστή.
Μία δημιουργία της Ερμιόνης Τυλιπάκη.
Η Ερμιόνη Τυλιπάκη είναι σύζυγος, μαμά, εργαζόμενη και food blogger. Από το 2011 επιμελείται του blog "The one with all the tastes", όπου προτείνει εύκολες συνταγές, απλές ως προς τα υλικά και την εκτέλεση, αλλά πρωτότυπες.
Θα βρεις κι άλλες συνταγές στο blog theonewithallthetastes.com και στη σελίδα στο facebook theonewithallthetastes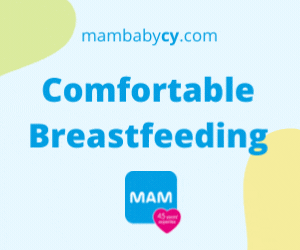 Το βιβλίο της με τίτλο «Στην κουζίνα των γεύσεων» κυκλοφορεί από τις εκδόσεις Ψυχογιός.